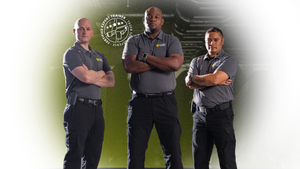 Local Courses Starting at $99
Training Packages for Every Level
TASER 101 Training
Hands-on training and basic operation. Get to know your TASER device, how it works and how to use.
TASER 101 Training + Cartridges
Basic operation and hands-on training, plus two cartridges to practice fire during class.
TASER Private Security Training
For security professionals using TASER Devices, learn basic operation, training and tips to safely protect.
TASER Training Certification
Interested in Becoming a Trainer?
Attend a TASER Civilian Trainer Course to teach TASER-approved civillian courses.
Certified By TASER
Trainers You Can Trust
Our network of licensed TASER trainers spans the country. Whether on the coasts or in the heartland, you can connect with a certified expert trainer within driving distance.

∙ Law enforcement and firearm instructors
∙ Recertified every two years
∙ Up-to-date on latest tech and safety trends