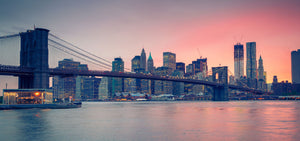 New York State Requirements
Carry in New York
Whether at home, going to work or exploring New York's countless natural and urban locations; do so without becoming a statistic of rising crime. TASER devices are perfect for students, the elderly, and gun owners who want less than lethal dependable self protection.
TASER Ownership Quick Guide
Owning and Carrying in the Empire State
The minimum age to purchase is 18 years-old in the State of New York.
Background checks are not required.
Concealed carry is allowed
with a required permit.
Allowed on most flights in checked baggage with the battery removed. Confirm with your airline before traveling, and visit the TSA site: Stun Guns/Shocking Devices
TSA.gov
Carrying within grocery stores and private businesses is allowed is allowed with permit unless otherwise posted.
Carrying within state and local government
buildings including schools is not allowed.
For the most up to date information, see New York laws and regulations.
Visit NY.gov
All legal information presented should not be construed as legal advice and is offered for information purposes only. Axon strongly recommends that you consult with the state and local laws in your state for up-to-date information regarding the legality of TASER devices in your area.
TASER Energy Weapons
Our Most Popular Devices
TASER Certified Retailer
See For Yourself
Our experienced and certified TASER retailer are up-to-date on the latest tech and safety trends. They can help you find the perfect TASER to fit your lifestyle.
Experience TASER
Find a TASER Retailer in New York