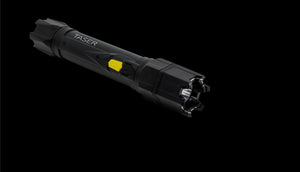 TASER StrikeLight
Frequently Asked Questions
No. The StrikeLight is a contact stun device only.
A StrikeLight only works on pain compliance. An attacker may very well recoil from the pain induced but the attacker's muscles will not lock up.
A wall charger is included in the kit and a single charge will provide the user with 5 hours of continuous flashlight use and 100 5-second stun discharges.